This summer, the Art Gallery of Ontario (AGO) presents an eye-opening exhibition of sumptuous paintings, maps, textiles, jewels, rare daguerreotypes and religious objects from Europe, the Americas and the Philippines, from the collection of the Hispanic Society Museum & Library of New York. Faith and Fortune: Art Across the Global Spanish Empire opens at the AGO on June 8, 2022.
Curated by the AGO's Assistant Curator of European Art, Adam Harris Levine, the exhibition presents artworks by revered and unknown Latin American, Filipino and Spanish artists and explores the colonial frameworks that shaped their production and reception. A consultation panel of Toronto-based Latinx and Filipinx scholars and artists worked with the curator to help shape an exhibition that both highlights the beauty of these objects and the reality of their creation. Their voices are heard throughout the exhibition, as part of the exhibitions extensive audio guide.
For nearly four centuries, between 1492 and 1898, the kings and queens of Spain controlled large parts of the world. Their pursuit of gold, gemstones and natural resources created an empire that for a time, spanned both oceans.  Art, books and religious imagery were a powerful means of unifying their vast and varied empire, and the Spanish empire encouraged artistic production across its territories. Painters, sculptors, printers, and other artisans travelled extensively, creating, through artistic and material exchange, a rich and complex visual culture.
"These sumptuous and stirring works reveal cross-cultural exchange – of ideas, of people, of materials – on a global scale. As historic as these artworks were, embedded in their creation are issues that we continue to confront today – the persistence of anti-Indigenous stereotypes, of racial categories, of flawed legal systems, of pollution from resource extraction. In them, and in the context of their making, we better understand our present condition," says Levine. "These four centuries of art provide a unique perspective on the lasting legacies of colonization and the role of art."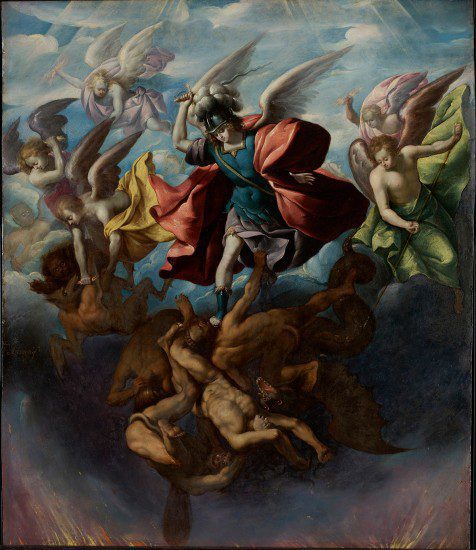 Filipino-Canadian artist and designer Tahnee Ann Macabali Pantig joins the exhibition as guest curator, overseeing the installation of 15 never before exhibited daguerreotypes from the Philippines, dating from c. 1840 to 1845.  Only recently rediscovered, these significant images offer says Pantig "a rare window into the Philippines at a critical time of political and cultural change and an opportunity for those in the Filipinx community to reclaim these images as our own and to consider how colonialism has shaped how we see our history."
Faith and Fortune: Art Across the Global Spanish Empire from the collection of the Hispanic Society Museum & Library is free for AGO Members, Annual Passholders and visitors aged 25 and under. AGO Members see it first when it opens on June 8, 2022.  Same-day tickets can now be booked in person and online.
For more details on how to book your tickets or to become a Member or Annual Passholder, visit ago.ca.