I've tested many products over the last decade, much of that skincare and grooming. The good, the bad, and the in-between have rolled through our offices, and I have to admit, much of it never saw the light of day.
Many factors go into offering a positive product review, and when it comes to skincare and grooming, there are many things to consider. First, you have to assess if the product is of the highest quality as a consumer. Next, if it would appeal to a broad audience or be exciting to a niche. Lastly, you have to ask yourself, do you personally like the product and its packaging.
So, when I find a brand that I genuinely love, I always make sure to share it. With that, let me introduce you to STMNT Grooming Goods.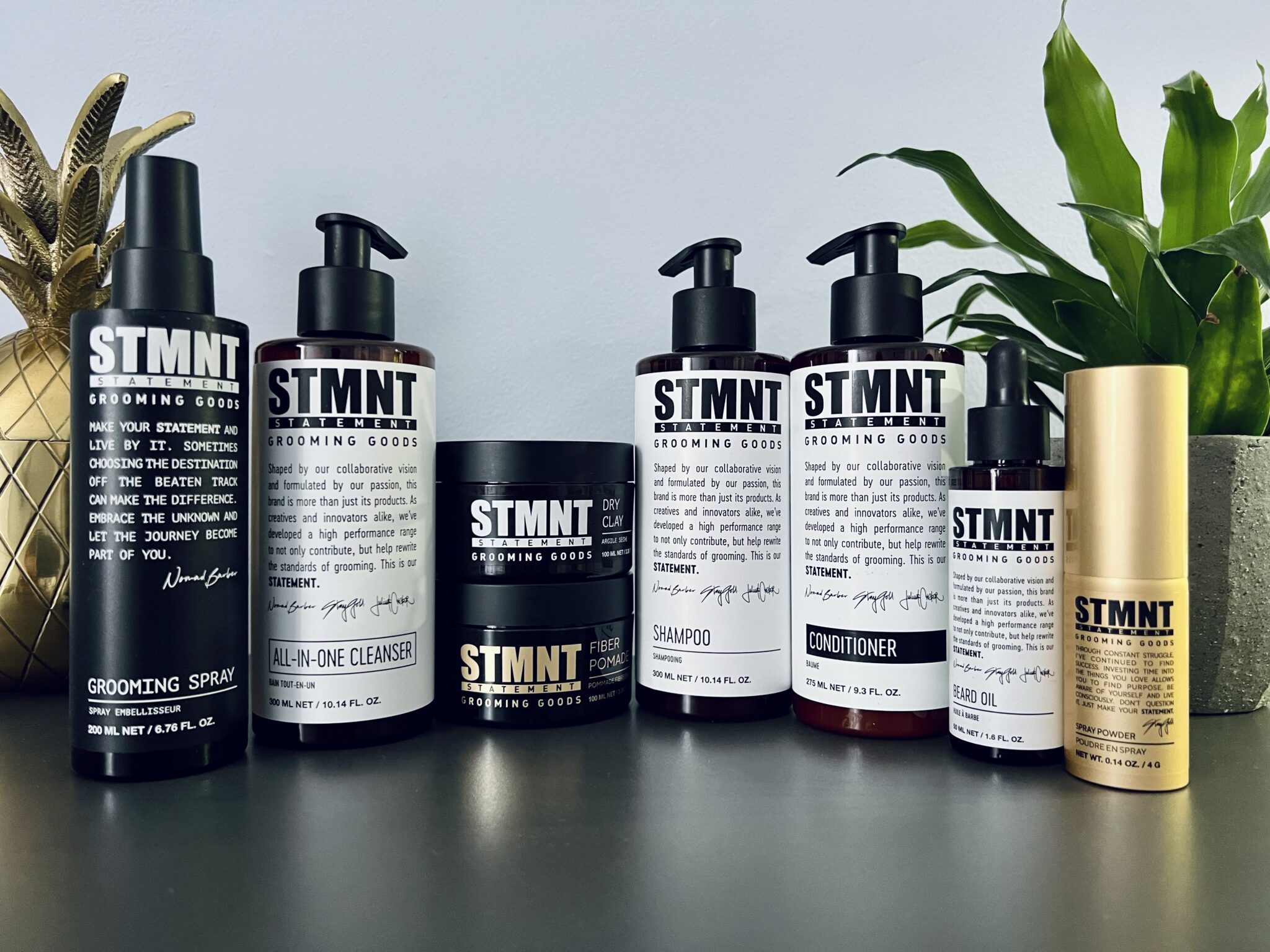 From hairstyling and hair care to grooming, the product line from STMNT offers a wide range of products for men to keep each and every one of us looking our best.
Over the last 45 days, we tested their range, and we have to admit, we love it.
In the shower, having great shampoo, conditioner and cleanser is a must, and we really enjoyed the products themselves and the true freshness they left, but we also loved the fragrance of the products.
Extra points go to the cleanser, which may be one of the top cleaners I've tested through a decade of testing. It cleans your skin with a fantastic fragrance while never leaving it dry, which is a win in my books.
Your daily 'clean everything' cleanser:
For clean hair, beard, body, face and hands
Formula with activated charcoal and menthol
Free from sulphates (SLS**) and silicone oils
Super lightweight formula
Approved by us!
When it comes to styling and grooming products, STMNT also has you covered. From fibre pomade to amazing smelling beard oil, we also really enjoyed these products as well.
While we liked the grooming spray and powder, we are absolutely addicted to beard oil, dry clay and fibre pomade.
Your beard oil, just more awesome:
Softens and tames all beard types
Moisturizing formula with natural oils
Free from silicones
Free from animal-derived ingredients.
Love by us!
The scents, the quilty, and the hairstyling are next level. You can achieve pretty much any hairstyle with these two products, and we are here for it.
So, if you've been looking for new products or are just sick of the ones you've been using, may we suggest you try out the collection from STMNT. As we all know, looking your best does help you feel your best too, and that's what we want for all of you!
For more, visit the STMNT Grooming Goods website today.