I've been searching for the perfect pillow for years, and as a product tester and editor, I have tested some great pillows, but I've never found the perfect one for me.
I've been lucky enough to find a mattress I love, sheets that bring me joy, and a bedroom that I made over to love, but, until recently, I just wasn't able to find a pillow that was the right height and right feeling to send me off into a perfectly restful sleep.
So, I asked the people at GoodMorning.com if I could test all their pillows. Thankfully, they said yes. So, they sent over their memory foam pillow, the microfibre pillow and the cooling gel pillow.
Now, while I feel like I might have finally found the perfect pillow for me, I wanted to share what we loved and the advantages of each pillow after thorough testing over the last two months.
So without further ado, let's begin!
The Memory Foam Pillow:
If you like changing the height of your pillow so you can adjust it to be just right for you, then this might be the choice for you.
Machine-Washable Soft Cover – 100% Cotton – A removable cover that's soft to the touch, cool against your cheek, and durable enough for the washing machine.
Padded Plush Comfort Lining – Down-Alternative Microfibre – A buffer zone of lightweight quilting that makes an ultra-soft first impression. It neutralizes pressure points, so you sleep more comfortably.
Premium Adjustable Foam Filling – Premium Memory Foam – Designed for continuous breathability and balanced cushioning, this responsive foam encourages air circulation with every bit of movement. Adjust the amount of foam inside the pillow until it's a perfect match for your body.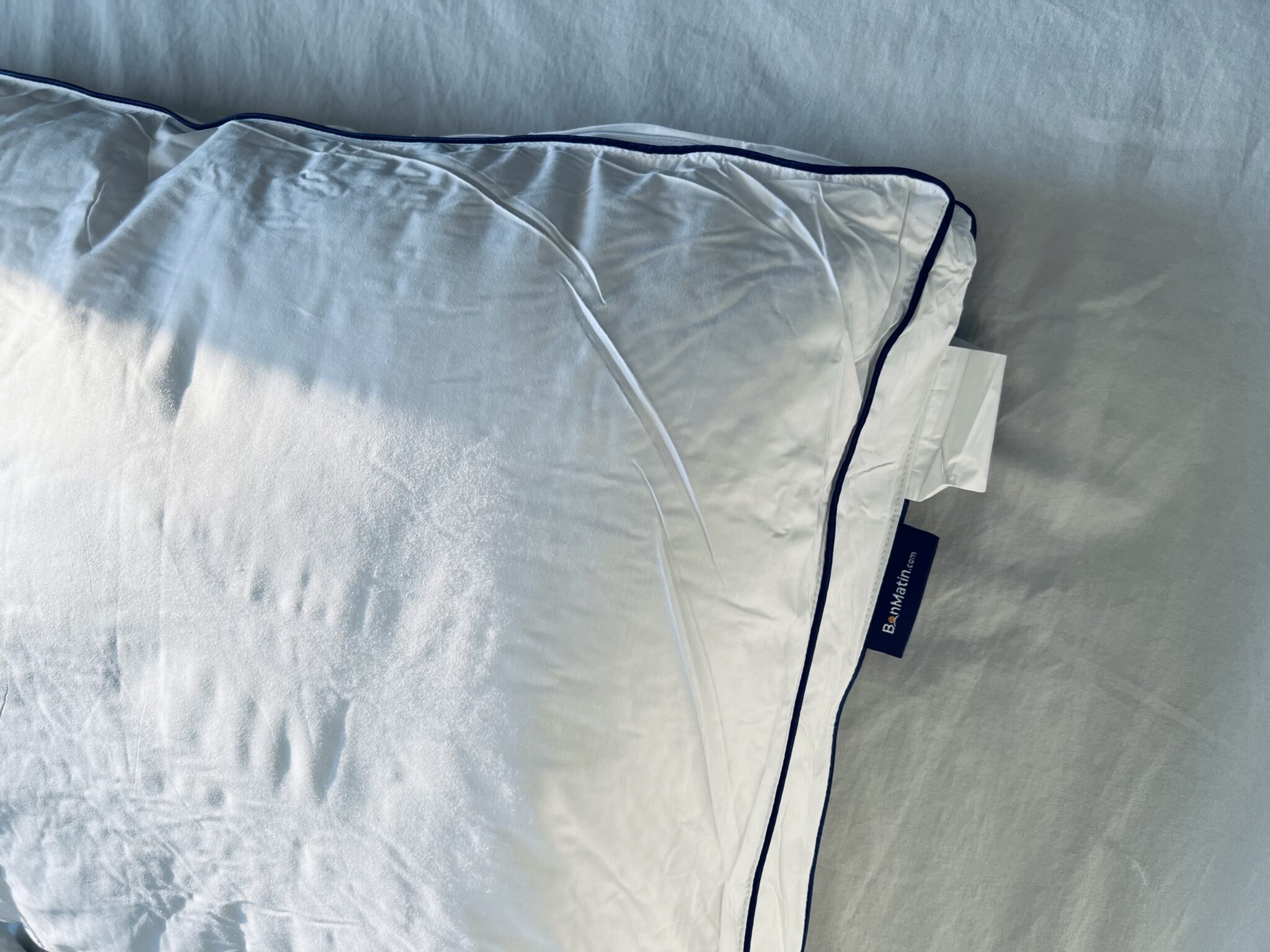 Low foam levels for stomach sleepers, more foam for back sleepers, and higher foam levels for side sleepers, this might just be the most versatile pillow ever.
As we tested this pillow, we took out a bit of the stuffing and found it worked best with sleepers who don't stick to one position or worked perfectly for those wanting to adjust the pillow to the exact needs. For our team, it became the perfect mid-height option.
The Microfibre Pillow:
If you're a back sleeper or like a high pillow with serious comfort, this one is for you!
Anti-Clumping Microfibre Fill – Down Alternative Microfibre – Our microfibre fill mimics the fluffiness of traditional down while also providing just enough firmness to give you the support you need for a great night's sleep.
Machine-Washable Cover – 100% Cotton – The removable top cover is soft and breathable, allowing excess heat to escape.
Padded Plush Comfort Lining – Down Alternative Microfibre – An added cushioning layer for your head and neck. The padded outer shell creates a plush, hotel-like feel.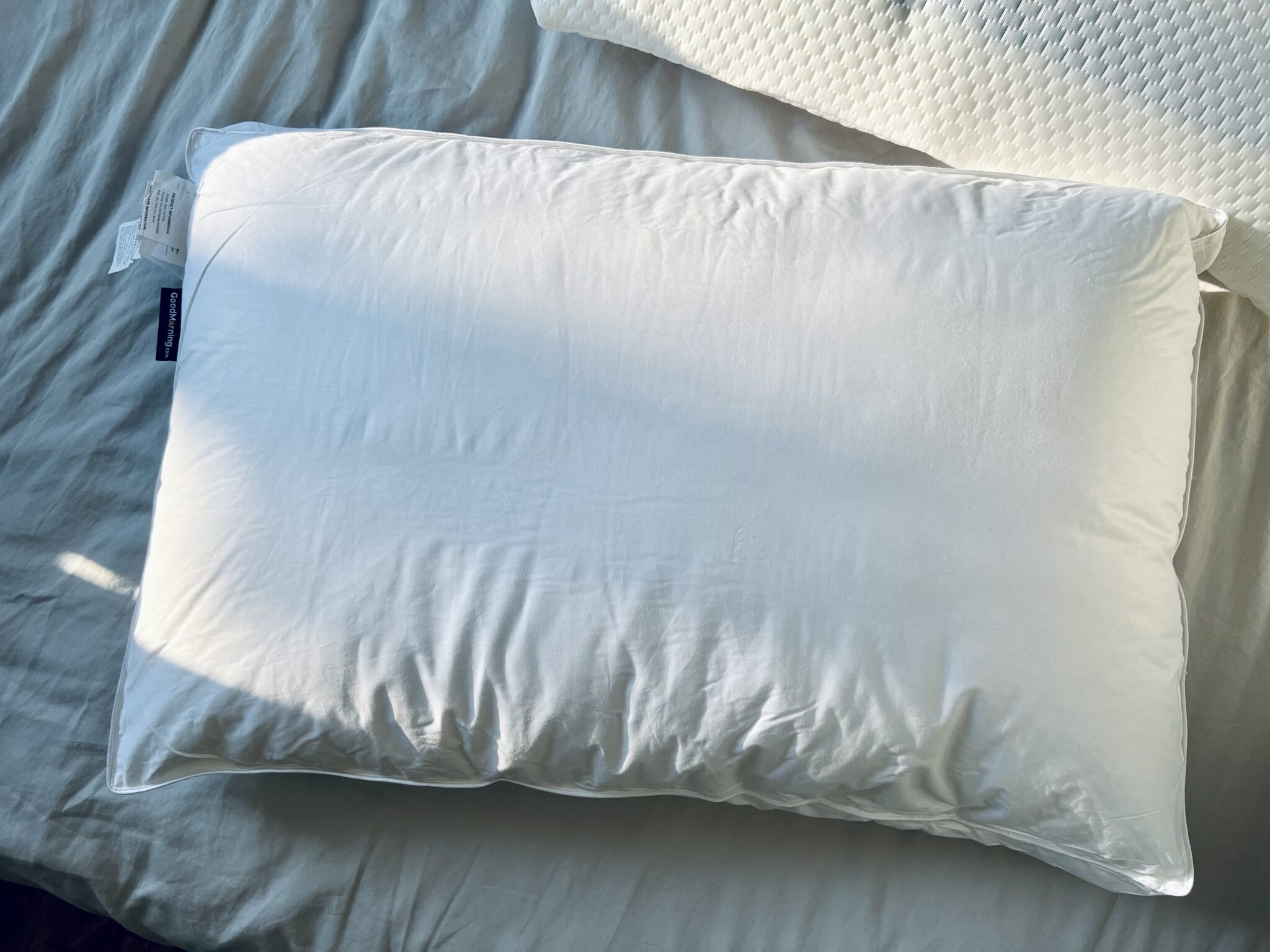 Since this pillow sits relatively high, it's probably best suited to a back sleeper. Its shape and form make for a very comfortable sleep, and as we tested, it is the perfect height for me when laying on my back, providing the right amount of support, but sat higher than I personally like as I sleep primarily on my stomach.
The Cooling Gel PIllow:
If you're like me, and you get overheated at night, no matter the time of year, the idea of a cooling pillow may be enough to lure you in, but if you're a warm sleeper and sleep on your front, then this my friends, might be the pillow for you!
Supremely Comfortable – The memory foam provides slow-response contouring to your shape. The conforming nature of memory foam is ideal for minimizing pain caused by pressure points. You'll feel properly supported, whether reading in bed, resting, or sleeping.
Instantly Cooling – The gel pad is noticeably cool to the touch, giving you instant relief the moment your head touches the pillow. And if you aren't in the mood for cool, the double-sided design allows you to flip over the pillow and enjoy room temperature comfort.
High-Performance Cover – The machine-washable cover is made from a unique ice yarn blend to enhance the pillow's cooling effects. The textured design is incredibly soft and features a durable zipper for easy removal and cleaning.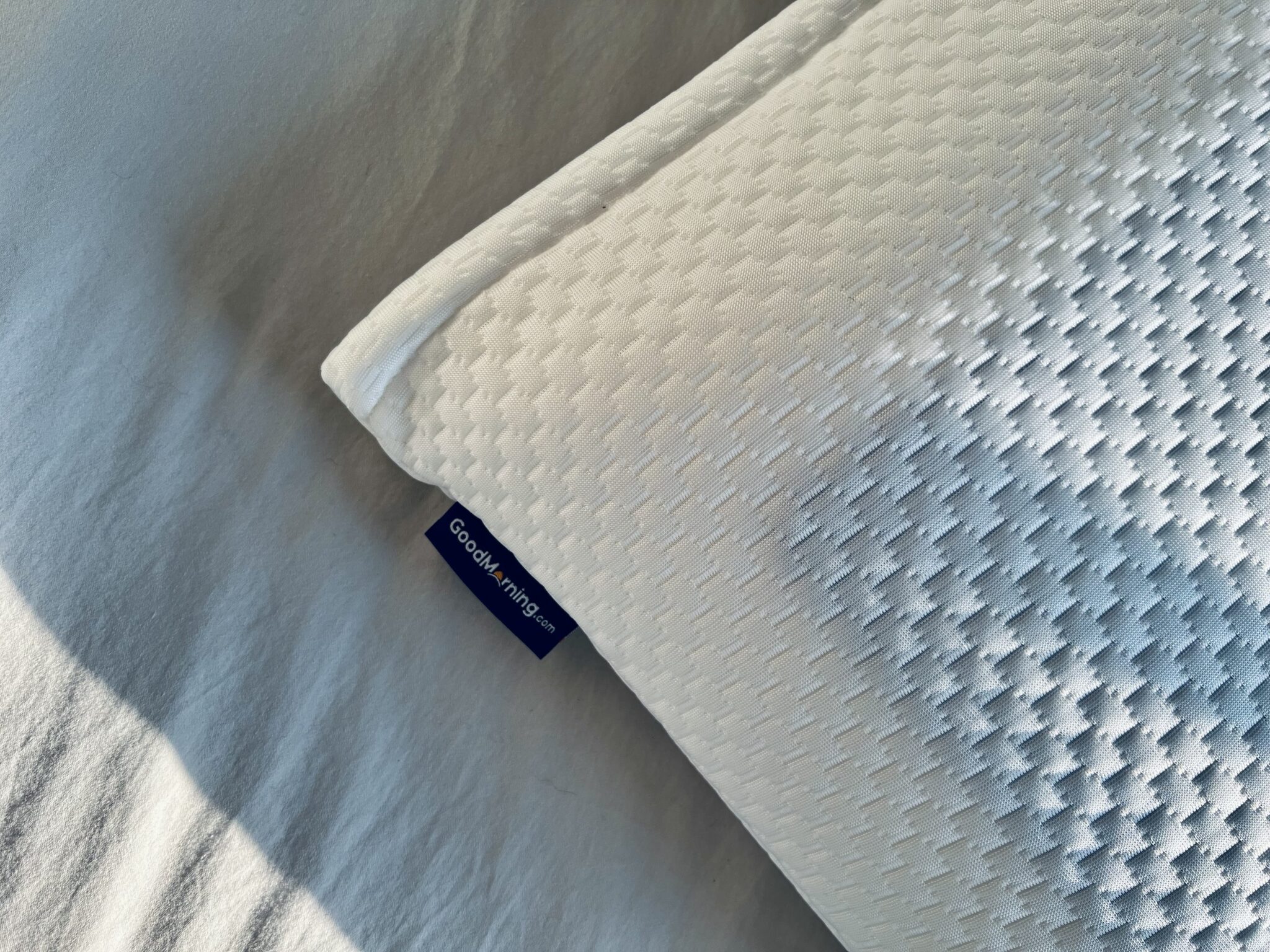 I spent 30 days of our testing period with this pillow, and now I use it every night. It is dense yet soft, cozy yet supportive, and because it's a lower form, it is perfect for those who sleep primarily on our stomachs.
The cooling pillow does have a cooling effect that allows your upper body to regulate its temperature better, allowing you to stay cool and calm so you may have a night of better sleep, and for me, it did work wonders.
Comfort plus cooling, I am sold!
So, whether you need a cushy pillow with height, a pillow that you can adjust to make just right or want a pillow that helps to keep you cool and comfy, then one of these fantastic pillows from GoodMorning.com may be the wise choice for you and your journey to finding a perfect nights sleep.
For more about GoodMorning.com and their pillows, visit their website today!